Detroit is the most populous city of Michigan, United States. Its modern architecture of skyscrapers with Art Deco and Neo-Gothic styles, reflect the avant-garde spirit of the town. Known for being the "Capital of the automobile culture", Downtown Detroit is a national financial reference, notable for its beautiful urban landscape complemented by commercial and cultural centers. The buildings in this area have an incalculable historical value.

Fort Pontchartrain Detroit, a Wyndham Hotel, is one of the most important hotels in Detroit. Located in the heart of the financial district, at 2 Washington Blvd, near the Detroit River. Its striking architecture boasts nearly sixty years of history. It's the perfect site for an unforgettable lodging!

If you are looking for different places to improve your lodging at the Fort Pontchartrain, a Wyndham Hotel and you want to know more about the story of Downtown Detroit, here are three interesting options.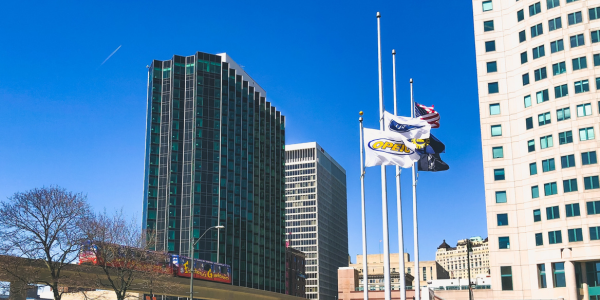 Huntington Place
Previously known as Cobo Hall, this monumental building convention center is one of the most popular places in the financial district of Detroit. I'ts also the 16th largest convention center in the U.S. The building was designed by Giffels & Rossetti firm in the 60's. Huntington Place is a modern circular structure with more than one hundred rooms equipped with state-of-the-art technology, ideal for face-to-face, hybrid and virtual conferences.

The most important event at Huntington Place is The North American International Auto Show (NAIAS), an annual convention of automobile culture. The world&39;s most important automobile companies gather to present innovations in their models. Some of the events within the convention feature surprise guests ranging from international celebrities like singers and actors, to the President of the United States.

The convention gives two awards: "EyesOnDesign" for Design excellence in new models and "Car, Truck and Utility" for innovation, technology and safety. The convention has four phases:
Press Preview.
Industry Preview.
Charity Preview.
Public Show.
Huntington Place has its own station on the Detroit People Mover (DPM), an automatic electric train system that runs through the city&39;s most important sites. The station has a mural called "Calvacade of cars" by artists Larry Ebel and Linda Cianciolo Scarlett, dedicated to the most revolutionary models in the automobile industry.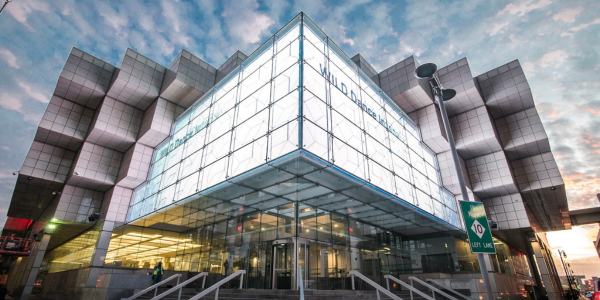 Image of Huntington Place..
Hart Plaza
Hart Plaza is in the heart of Downtown Detroit. It stands on the site where explorer Antoine Laumet de la Monthe founded Fort Pontchartrain after landing in 1701. The original design for the Plaza was made by Eliel Saarinen in 1924, but its construction began several years later by Smith, Hinchman & Grylls firm. Saarinen's design had some changes like the inclusion of amphitheaters for cultural activities.

Hart Plaza&39;s major attraction is the Horace E. Dodge and Son Memorial Fountain. It was designed by Japanese artist Isamu Noguchi in 1978, upon request of Anna Thompson Dodge, widow of automobile magnate Horace Elgin Dodge Sr. Its modern futuristic 30&39; high stainless steel is a huge ring with lights supported by two slanting blocks.

The monumental Hart Plaza has seating for about 40,000 people. Year-round cultural events such as concerts, festivals, theater plays, etc., are held here. This place is a must-visit in the Downtown Detroit area.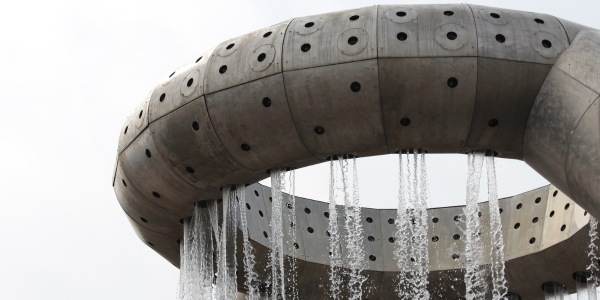 Image of Creative Hina by Quileen in Unsplash.
Detroit-Windsor Tunnel
Also known as Detroit-Canada Tunnel, this international underwater highway connects two cities in different countries: Detroit, Michigan, United States and Windsor, Ontario, Canada. The tunnel is nearly one mile long (5,160 feet) and the maximum depth below the Detroit River is 75 feet.

Built in 1928 by Parsons, Klapp, Brinckerhoff and Douglas firm, the same firm that made the Holland Tunnel in New York. Søren Anton Thoresen designed the tunnel, while Ole Singstad designed the ventilation system, both Norwegian-American architects. Three different construction methods were used in this tunnel: cut-and-cover, tunneling shields and the immersed tube. It was an architectural innovation!

It's estimated that nearly 12,000 vehicles a day cross the tunnel. It takes about eight minutes to go from one city to another. Going through this tunnel is a unique and exciting experience. Don&39;t forget to bring your passport, you will need it and, last but not least, enjoy the beauty of two different countries!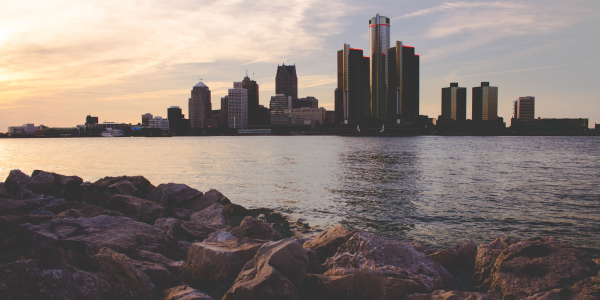 Image of Nadine Shaabana in Unsplash.
Detroit is an amazing city with a unique spirit. Downtown has the best places to know more about architecture, automobile culture and modernity. Don't miss the opportunity to visit the city, enjoy the spectacular view and make your lodging more comfortable with Fort Pontchartrain, a Wyndham Hotel!